Cookie's Fuel open faced skydiving helmet is designed to allow maximum customization the Fuel helmet renders the possibility to choose a number of accessories for cameras, altimeters and cutaway systems.
The base model comes with the standard ergonomic chin strap and blank mounts.
The blank mounts provided with the Fuel will fit L&B's Solo II, Optima II and Quattro altimeter models.
* If your head measurment is between 56cm to 59cm we strongly suggest testing fitting before making a purchase
Features
• Polycarbonate / ABS blend Shell
• Dual internal audible mounts for L&B's Solo II, Optima II and Quattro as well as the Alti-2 Neptune.
• Ergonomic chin-strap
• Eleven colour choices
• Sizes XS to XXL
Cookie Fuel helmet size chart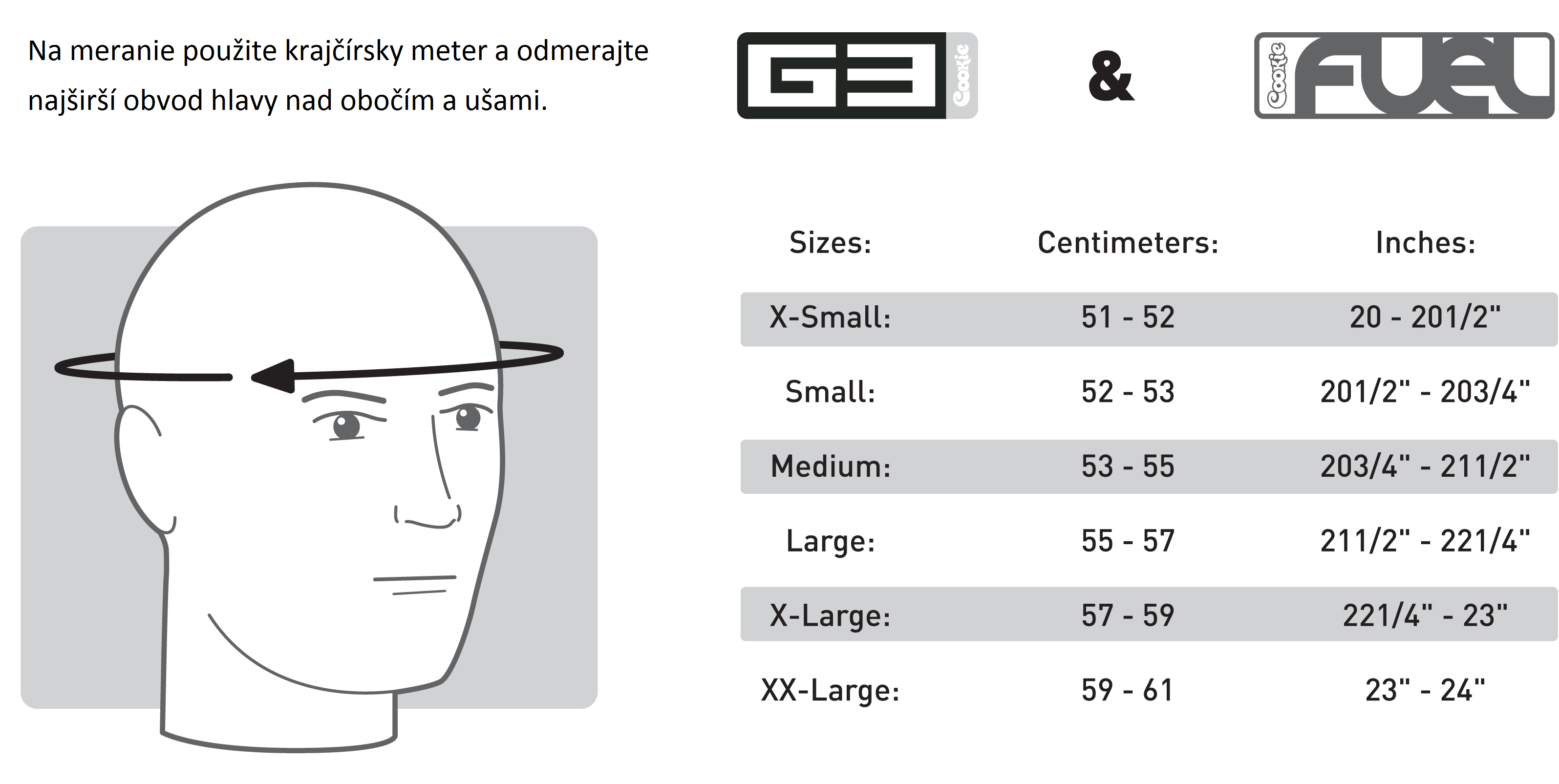 Related Products